Club Facility - For Members Only (No Day Passes for Racing or Riding)
Track - OPEN - Closes Saturday May 18th at 2 or so and closed May 19 and 20 for events
Trails - CLOSED - NO ACCESS - TBA (when dry enough)
Next Event: Fun Day & Swap Meet - Sunday, May 19 with MX Round #2 - Monday, May 20
Club News
***Club Track***
The club track is open for the season to active MEMBERS ONLY. REMEMBER, you MUST have your membership parking pass on display, track access bike sticker applied AND assigned bike numbers on your bike while on club property. NO EXCEPTIONS! The pits are still very soft in many spots so be smart about where you park. Don't rip up the grass by keeping to the higher dry and solid areas near the drive way or kids track. DO NOT RIDE THE TRAILS! Trails will remain closed for another week at least and going in there now will create ruts and ruin them for the season. Any non-members members are trespassing and authorities will be called if caught.

***2019 MX Series Sponsored by O'NEIL'S FARM EQUIPMENT***

MX Round #2 - Monday, May 20 - Club Track
Let's try this again. The season is finally here! A big thank you to our race sponsor Just Revive It who's in the St Anns area and ready to get you parts or service your bike, quad or any other ORV. Talk to Jamie McCollum at the track if you need. The Victoria Day Monday race is our most attended event of the year and being that it'll be our new season opener, be sure to take note of the class and schedule changes so you're ready for sign in and get to your motos throughout the day. The CRC will be at sign in if you have questions or you can email them at crc@steelcityriders.ca if you wish. Have your transponders active and charged since we can't help you if they aren't being picked up by the scanner. All are welcome to race without a transponder, you just won't gain point towards a series year end award. Below is the worker roster for those flagging.

***2019 OFF ROAD Series Sponsored by A&R Heating & Plumbing and Protreadz Tirecraft***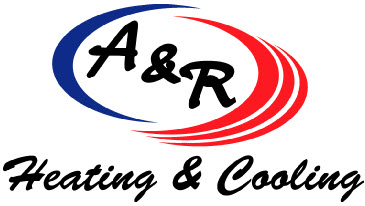 ORS #1 - Sunday, May 26 - Track & Trail - Club Track
Sponsored by Manac Trailers at www.manac.com a leader in various trailer fabrication, come out and enjoy a long lap and long moto for the first of two Track and Trail races. This will use some of the track and will include a sectin of trail provided the ground has dried up enough for Bob to create an always enjoyable track.

ORS #1 Worker Roster
TT Challenge 1 Race Schedule


ORS #2 - Sunday, June 2 - 1 HR - Club Track
In memory of SCR's Bill Braden, the 1 hour is a one moto event always a challenge to your endurance. Typically this is a 4-6 minute lap covering both the small and main tracks, and usually some special sections that Bob cuts in. This one is brought to us by one of our two series sponsors, Protreadz Tirecraft so if you need some tires or much more, check them out by clicking the link on their logo.
ORS #2 Worker Roster
1 Hour Race Schedule

***2019 MX CLASS RESTRUCTURE***
As we are all preparing for the upcoming season, your SCR Class Review Committee (CRC) has spent a significant amount of time over the winter evaluating how to make SCR race days run a bit quicker but also make them more safe. The CRC proposal was adopted by the majority in attendance at the last members meeting which means changes for 2019. SCR will depart from the long history of running the 50cc class independently from the main track, and will now run the races concurrently with the main track. Main track practice will no longer be delayed and will begin right after riders meeting. We will also see a Mini beginner class which will be a less competitive moto for those future stars just getting their boots broken in. Skill classes (Nov/Jr/Int/Exp) will no longer 'ride up' a class but will now have a second class option of Youth A or B for those under 30. For the +30 riders, there will now be separation for those 30-39 into +30A or +30B, and for those 40-49 into +40A or +40B. We will continue with the +50 and +60 age classes. The class restructuring and breakdown can be reviewed along with the redistribution of riders in the below document. Any questions or concerns are welcomed at the SCR members meeting on April 3rd. Additional details will be published in the 2019 rule book and the revised race day schedule will be posted shortly.

ATTENTION: Questions on any of these changes can be sent to crc@steelcityriders.ca. Thank you.

Promotions & Class Redistributions
***2019 MX School Night***
Once again a few of our expert members are volunteering their time to spend a few evenings through the summer to impart their moto knowledge to fellow SCR members. Existing members only are welcome to come out for a couple hours of skills practice on Tuesday nights beginning the first week of June running to the last week of July. Be sure to check here the day of class for any weather cancellations. If nothing is posted, class should be on. Be punctual and ready to go in front of the trailer at 6pm.

June 4: Intro, safety and bike set up with Chad Fleck, Brad King, Rick Shiskoski
June 11: Clutch, Starts and braking with Brad King, Josh Baldwin, Luc Baldwin
June 18: Cornering Part 1 with Josh Baldwin, Luc Baldwin, Rick Shiskoski
June 25: Cornering Part 2 with Brad King, Jeff Allen, Chillman Allen
July 9: Jumps Part 1 with Pete Venczel, Joey Fazio, Dylan Osterroth
July 16: Jumps Part 2 with Pete Venczel, Joey Fazio, Dylan Osterroth
July 23: Hills and other skills with Chad Flecck, Jeff Allen, Chillman Allen
July 30: Woods and trail riding with Jeremy Quinn and someone TBA
SCR Decals For Sale
Please contact Zack at zmcintyre@steelcityriders.ca if you would like to purchase SCR Decals, approximate size is 20"x14", they are mirrored so there is one for each side of your trailer, cost is $25.00.